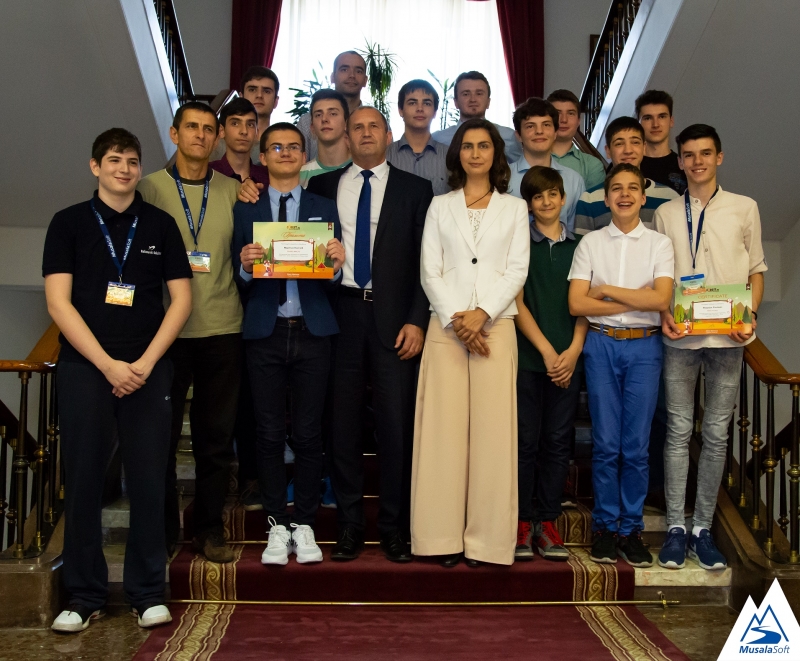 On an official meeting in the presidency Martin Kopchev from Gabrovo was pronounced the winner in the general ranking of the International programming contest CodeIT, Season 2017-2018. Victor Terziev from Sofia is in second place and Teodor Bonchev from Vratsa is in third place.
In the junior ranking, Blagojce Pavleski from Prilep, Macedonia took the first place. Victor Kozhuharov from Rousse ranked second and Dorian Lendvay from Popovaca, Croatia took third place.
"The future of our economy is in high technologies and they are based on digital technologies and Informatics. That is why our hope is with you", said the President Rumen Radev in his speech directed towards the finalists in the 18th edition of the contest. CodeIT is organized by the software company Musala Soft under the guidance of the President of the Republic of Bulgaria.
"The International Programming Contest CodeIT again gathered brilliant minds in competitive programming. We are confident that our finalists will be among the future leaders in the software industry and are happy to be part of their way to the top", said Elena Marinova, President of Musala Soft.
The final round of the competition was held on June 3rd, 2018. The participants were shortlisted among the contestants who achieved best results in the six preliminary (online) rounds held in the period October 2017 – May 2018.