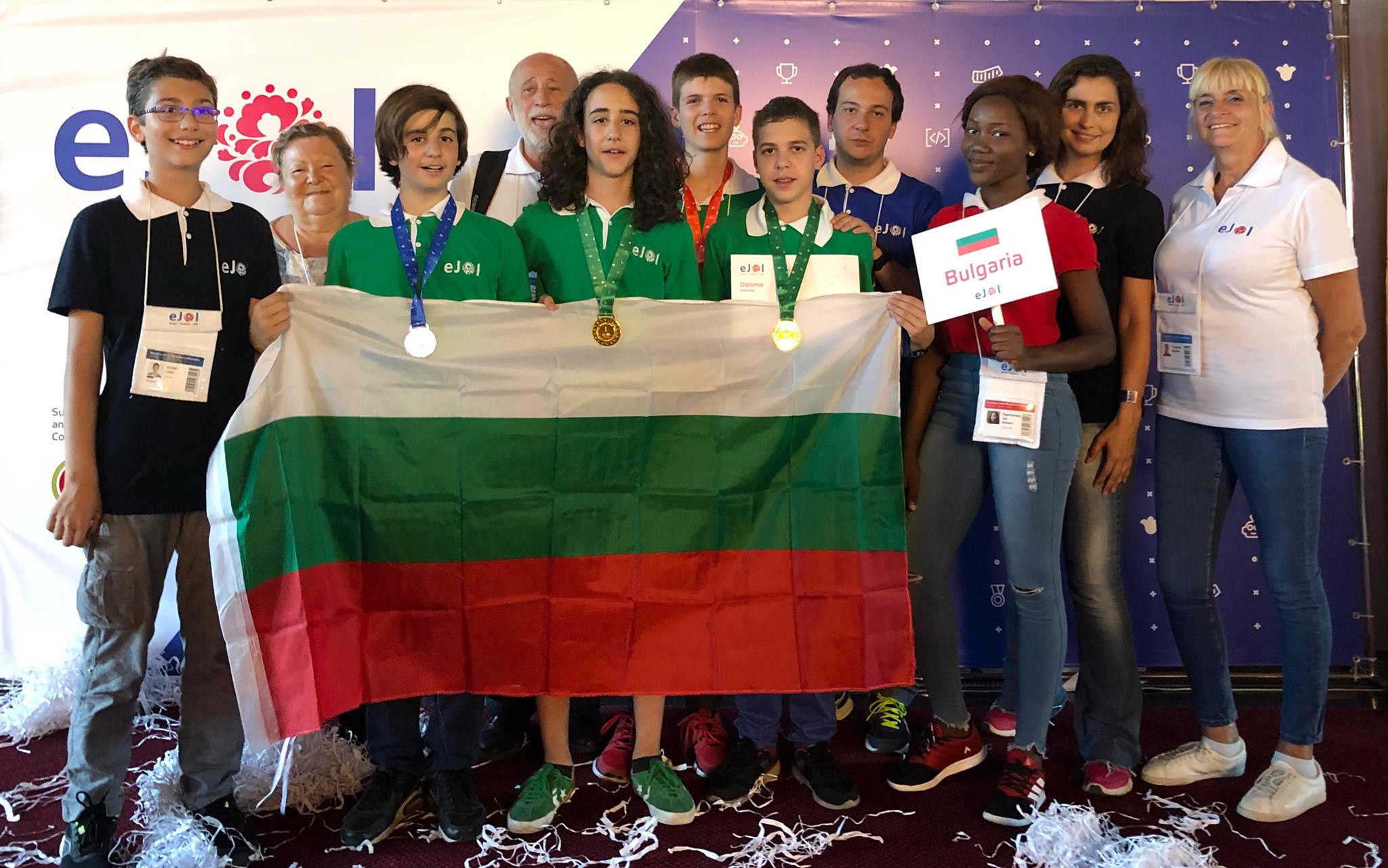 Оver 80 contestants from 20 different countries took part in eJOI's second edition, held in the college and university of Innopolis, in the Russian city of Kazan. Bulgaria's youth team ranked second, with every participant earning a medal.
Bulgaria's "infant" in Olympiad informatics – the junior division, found its continuation in Russia. Last autumn our country was the initiator and host of the European Junior Olympiad in Informatics – eJOI, while this year, between 26 and 31 July Russia took the mantle by hosting the second edition. On 1 August four Bulgarian young informaticians and their team-leaders brought on Bulgarian soil 4 medals: 2 golds, 1 silver and 1 bronze.
One of the team-leaders Biserka Yovcheva praised the performance of the team during the first day of the competition, when Andon and Viktor (winners of the gold medals) were third in the provisional list, while the other boys also had impressive results. On the last day, having won 4 medals for each of our contestants, Bulgaria's team is only second to Russia in Europe. Other countries with top results also include Armenia, Romania and Poland.
We now list Bulgaria's team in the European Junior Olympiad in Informatics - 2018 in full:
Andon Ivaylov Todorov, 8 grade, Sofia High School of Mathematics – gold
Viktor Ivaylov Kozhuharov, 9 grade, High School of Maths and Sciences, Ruse – gold
Georgi Georgiev Petkov, 8 grade, Sofia High School of Mathematics – silver
Konstantin Kamenov Kamenov, 8 grade, Sofia High School of Mathematics – bronze
The proud team-leaders are prof. dr. Katalina Grigorova (Rousse University "Angel Kanchev"), and Petar Plamenov Petrov (Sofia High School of Mathematics), accompanied by chief assistant Biserka Yovcheva (A&B School, Shumen), prof. Krasimir Manev (president of eJOI, president of the International Olympiad in Informatics 2014-2017) and Elena Marinova (Musala Soft).
Earlier this summer the same four young informaticians performed excellently during a special summer school held in Kazan, the training days of which culminated in a series of competitions and 6 medals for the boys.
The national team lands in Bulgaria on 1 August, Wednesday, at 11:35, flying from Moscow, Russia.